ROBOTIC MACHINE PARK CONSULTANCY BY GNC MAKİNA WITH "TURNKEY PROJECT"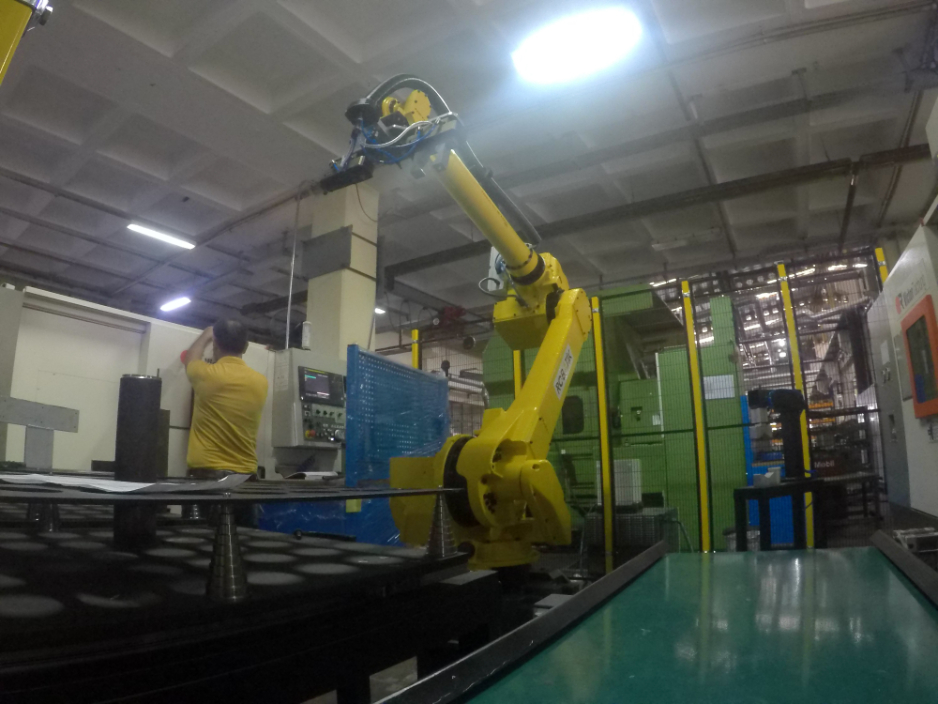 We started to come across Robotic automation applications frequently, especially in mass production enterprises. Therefore, in recent years in Turkish industry, as in the world industry, combined operation of CNC machines and robots became widespread. In this context, GNC Makina realized an installation of a robotic machine at İ.Mak Redüktör.
GNC Makina carried out a cost/benefit analysis for the parts that are planned to be processed in İ.mak Redüktör, which is in the machinery manufacturing industry, and installed a robot integrated Victor VT-26 / 60e CNC Turning Machine according to this analysis result. The training of the installed machines was provided by GNC Makina, and the programming of the robots was provided by the company that integrated the robot.
GNC Makina offers the most accurate solutions to the manufacturer with "Turnkey Projects" that will bring the process of the enterprise to the most efficient production. In this way, many manufacturer carries out their works solely with GNC Makina instead of numerous mediators and eliminates risk of incorrect machine and robot application selection, and therefore reaches the machine park that needs to be installed for the part it plans to produce. After the robotic automation application, profitability increases as labor costs decrease. Error rates decrease while planning facilities are provided for the production. The possibility of occupational accidents is eliminated, and robotic automation carries much more burden than humans.
What is a "Turnkey Project"?
Within the scope of the project design provided as engineering consultancy, GNC Makina first determines which application groups will work in the project and designs the project and presents it to the customer. If all conditions are met, then the project starts. Immediately after the start, GNC Makina decides on which turning machines the product will be processed in accordance with the requirements of the customer, the choice of robots, intermediate equipment, tooling and software works in order to produce the product that the manufacturer wants to produce in the highest quality. Afterwards, tests are carried out with the machine installation at the manufacturer's facility with its suppliers and solution partners. After the trainings are provided, the project is delivered to the customer.
Özge YAĞCI / Marketing and Corporate Communications Assistant Specialist