Gnc Makina Increases Its Sales, Production Industry Grows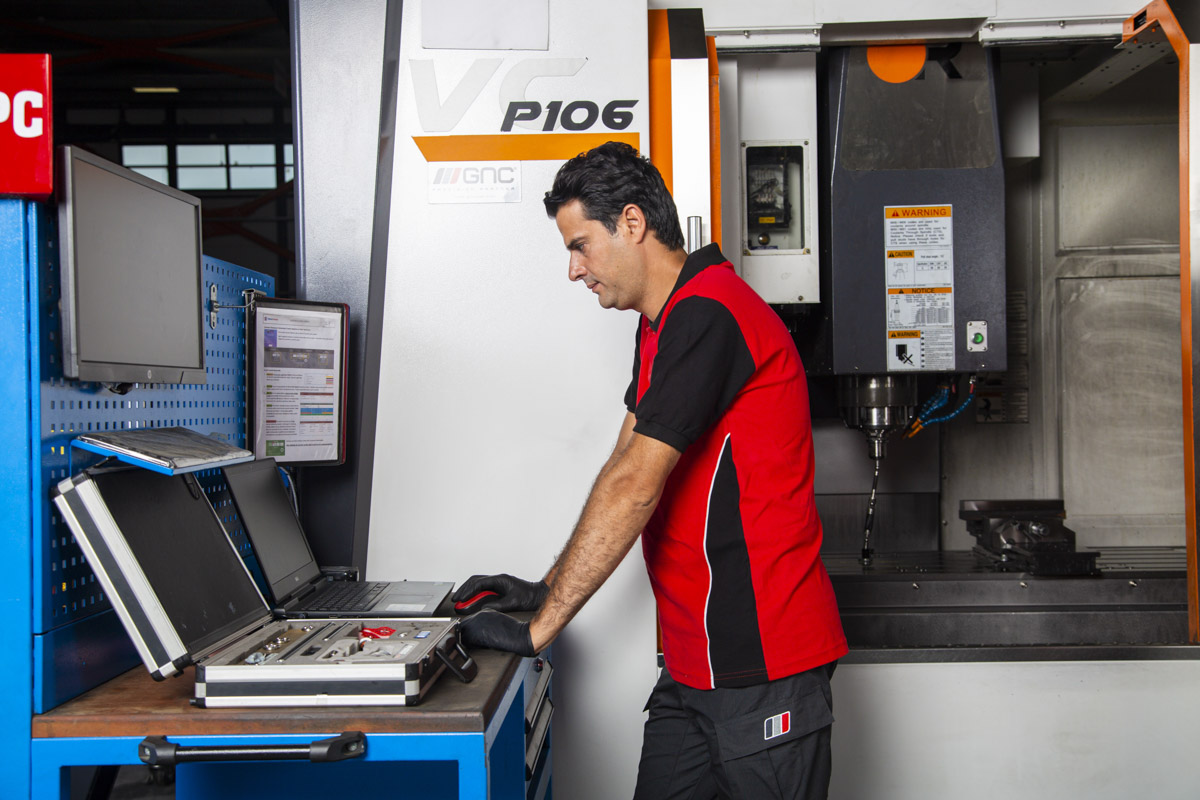 GNC MAKİNA CONTINUES TO SUPPORT INVESTORS
GNC MAKİNA INCREASES ITS SALES: 200% IN 2020
125% IN THE FIRST QUARTER OF 2021
Emre Seçkin, General Manager of GNC Makina, which has an important power in the field of machine tools, which is one of the basic production tools of the machining industry, evaluated the first quarter of 2021.
GNC Makina, which is an important supplier of many industry in the CNC machine tools line, realized sales figures twice its target in 2020. Realizing 200% sales increase, GNC Makina continues to grow its business potential. Continuing its success in the first quarter of 2021, GNC Makina increased its sales by 125 percent this time.
GNC Makina, providing services to the industry in "machine tools" area, which the driving force and foundation stone of the production industry of Turkey, continues to contribute the production industry by increasing its sales in the period until the end of March from January 2021
Founded 10 years ago and grows 80% on average each year, GNC machine, while offering possibilities to Turkey's production industry's strength, it also increases its share in the market. With a market share of over 12%, GNC Makina also has a million-dollar machine stock power.
Determining customer satisfaction as the most important value, GNC responds quickly to the needs of its customers with its 2 million spare machine stock.
WORLD SALES LEADER WITH VICTOR TAICHUNG
As the distributor of machine tools with high speed, quality and quality such as Nakamura-Tome, Averex, Romi, Vision Wide, Vonghler, Lico, GNC is the sales leader among the worldwide distributors of the brand named Victor Taichung. GNC Makina, which provides services in the production industry with machines that provide the '' cost-benefit '' balance at the optimum level in the production field, also responds to the needs with digital transformation projects.
'OUR GOAL IS TO CLOSE 2021 WITH 50% GROWTH
GNC Makina, doubling its employment figures in 2021, places 'employees' development and enhancement of their competencies' in its strategic focus of this year. Stating that they will provide optimization in a way to add value to the manufacturer, General Manager Emre Seçkin stated that customers are their most important business partners.
Mr Seçkin stating that they use " Augmented Reality " technology in the After Sales Service stage, emphasizes that GNC Makina can intervene in the problems of its customers remotely, in quickly and secure manner. Thus, we contribute to the continuation of the production without interruption and in a serial manner, he said.
About GNC CNC Makina Teknolojileri
GNC CNC Makine Teknolojileri, established in 2010 in Istanbul, with its branches in Istanbul, Anatolian and European sides, Ankara, Izmir, Bursa and Konya, has set out with the aim of creating benefit for its industry and adding value to its solution partners. GNC Makina uses all its resources in line with the needs of the industry, with its widespread service network and field advantage, to accurately identify and respond in the fastest, most reliable way since its establishment, and has maximized the production efficiency of companies with high speed, quality and quality machine tools such as VICTOR Taichung, NAKAMURA-TOME, AVEREX, ROMI, VISION WIDE, VONGHLER AND LICO.