GNC MAKİNA CONVENES AT THE HALF-YEAR MEETING FOR A BRAND-NEW PERIOD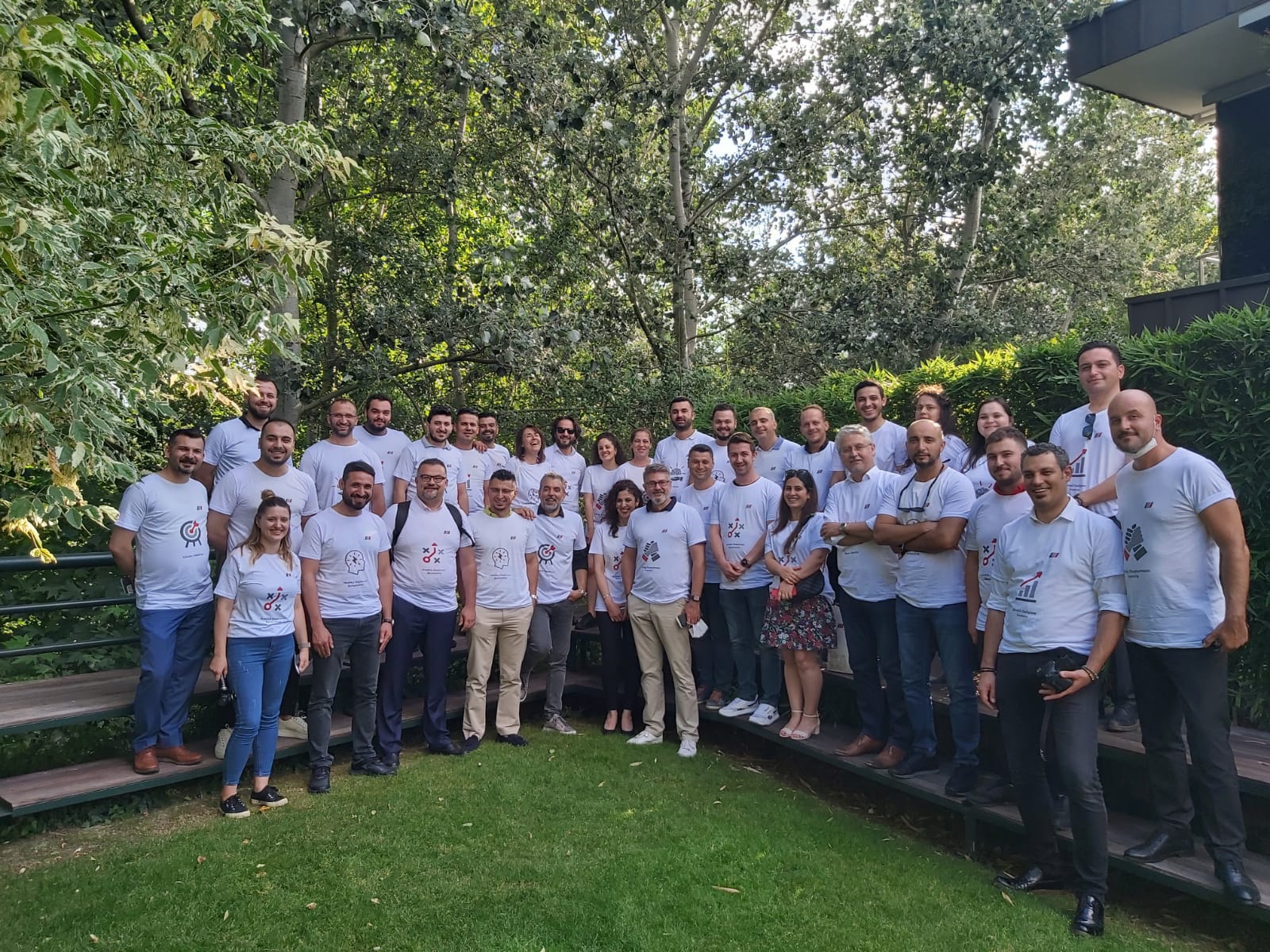 GNC FUTURE Half-Year Meeting was held in Polonezköy Digma, where the evaluation of the first half of 2020 was made and the goals of the second half were discussed. The renewed values, vision, mission and performance system were introduced to the employees at the meeting, in which GNC Makina employees participated in full.
The annual evaluation and target setting meeting held by GNC Makina in January every year was held on Thursday, July 23, 2020 to introduce the renewed vision, mission, values and performance system this year. CEO of GNC Makina Gökhan Yıldız made the opening speech of the meeting, which the Board of Directors and all GNC Makina employees were present. Referring to the growth of GNC Makina while many companies are on the way of downsizing during the pandemic process, Yıldız said, "GNC Makina continues to prove that both within itself and to its customers it was a company that is constantly evolving and constantly changing with its development." Following the speech of CEO of GNC Makina Gökhan Yıldız, Deputy General Manager Responsible for Human Resources Mete Tanır introduced the new employees to the GNC family.
Expressing that GNC Makina has entered a new era, Emre Seçkin, Deputy General Manager Responsible for After Sales Services, explained the renewed vision and mission of GNC Makina. In his speech, Promoting collaboration, adopting innovative thinking, being solution-oriented, embracing analytical thinking, inspiring and believing in continuous improvement as GNC Makina's renewed values, Seçkin informed the employees about its renewed performance system. This fruitful meeting was ended after the zestful dinner with GNC Makina employees, who embraced the brand-new vision, mission and values.
About GNC CNC Makina Teknolojileri
GNC CNC Makina Teknolojileri, established in 2010 in Istanbul, with its branches in Istanbul, Anatolian and European sides, Ankara, Izmir, Bursa and Konya, has set out with the aim of creating benefit for its industry and adding value to its solution partners. GNC Makina uses all its resources in line with the needs of the industry, with its widespread service network and field advantage, to accurately identify and respond in the fastest, most reliable way since its establishment, and has maximized the production efficiency of companies with high speed, quality and quality machine tools such as VICTOR Taichung, NAKAMURA-TOME, AVEREX, ROMI, VISION WIDE, VONGHLER AND LICO.
Hale KESKİN / Marketing and Corporate Communications Specialist