Fifth Year Congratulations Ceremony From Gnc Makina To Its Employees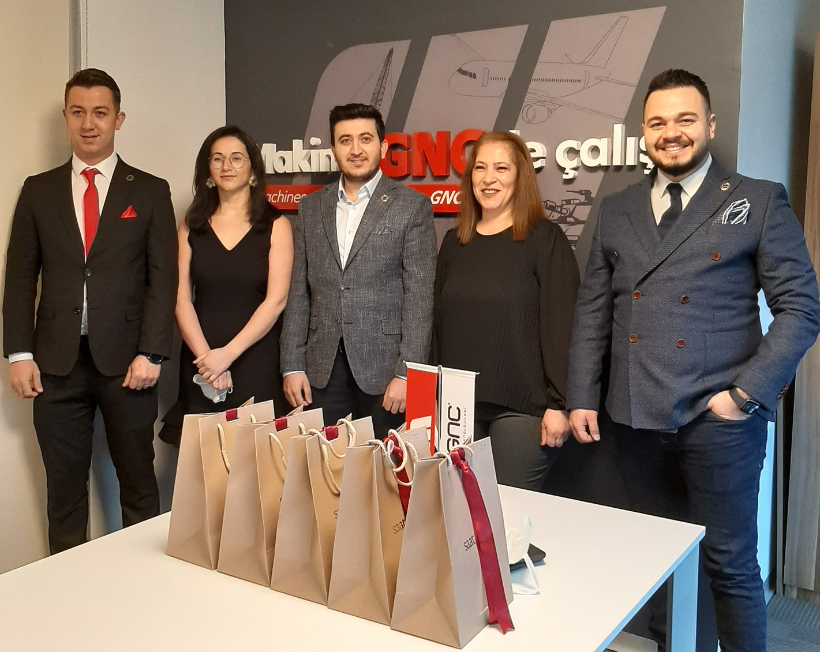 At the ceremony held at GNC Makina, which has set sails to serve the most valuable part of life in all areas of life since its establishment in 2010, gifts were presented to the employees whose working time exceeded 5 years to reward their services.
GNC Makina, which believes that its personnel make the greatest contribution to its success and adopts this as a principle, at the ceremony held at GNC Makina General Directorate on Wednesday, January 13, 2021, Technical Service Officer İbrahim Mutlu, Technical Service Specialist Selami Işık, Sales Specialist Süleyman Çetiner, Hatice Tayar from Customer Relations and Office Service Personnel Zehra Koçlar was presented with a watch to represent the value of the time spent together for many years.
GNC Makina General Manager Emre Seçkin emphasized that they are "strong together" to the employees who contribute to the development of GNC Makina said "We want you to know that we value all the sacrifices you make to help this company grow where it is today. We are proud of you for your years of dedicated service and dedication to our company, and we deeply appreciate your efforts. I would like to thank each and every one of you for your efforts and contributions in our company, where you are an integral part of our progress and success. We want this practice, which we traditionally implement for our colleagues who have completed their 5th, 10th and 15th years in our company every year, to set an example for our other employees".